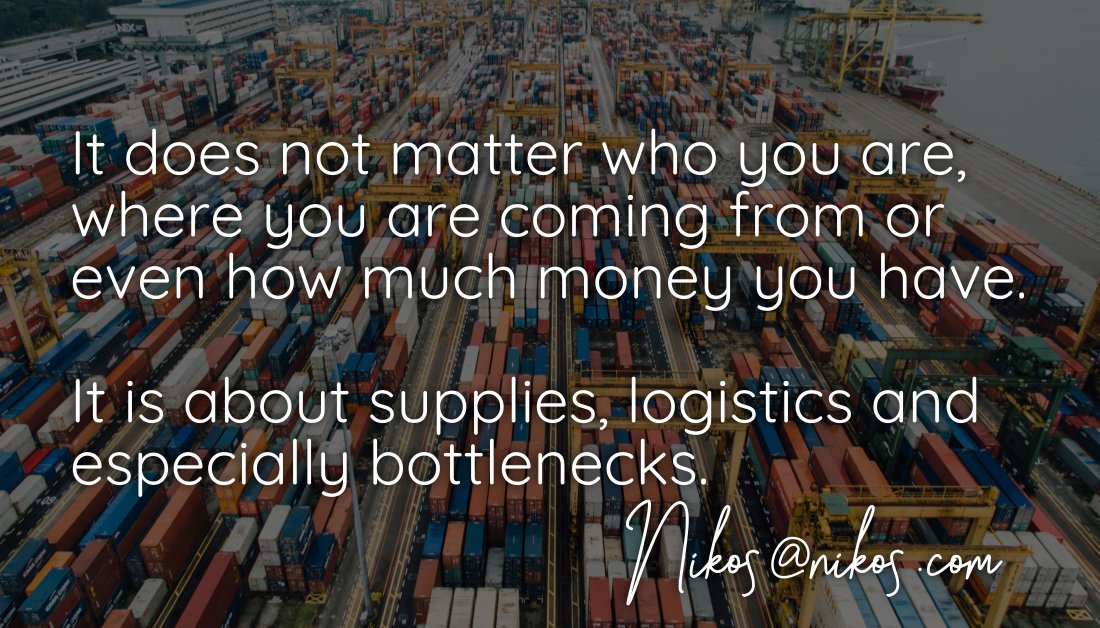 The Return in HR from Purpose-Focused Organizations
by Nikos | June 19, 2008
Human Resources
Recognition of Purpose's importance helps organizations acquire, deploy, develop, and retain its workforce in an environment of intense competition for talented employees, and also recognize the contribution that HR can have on companies' bottom lines.
To understand the impact that this thing called Purpose has on human capital, you need first to understand what it is. And to best understand Purpose, it is important to appreciate what it isn't.
For instance, Purpose isn't another word for mission. Nor is it an alternative approach to strategic planning although it has been found to clarify the process of planning and close the strategy-execution gap that many organizations suffer from.
Purpose is the goal of the organization; that is, it is the reason why a particular group of talented people come together doing particular things. By that, I am not referring to product manufacture or service offerings. Those are the things that the company does to satisfy shareholders and customers. I am looking at the bigger picture, answers to questions like the following: Is the organization here to discover new inventions? To increase people's happiness? To create quality? To control the direction of our industry? Or for some other reason?
Purpose may change over time with industrial trends and with new leaders, but once delineated Purpose can be a call for action that leaders can use to stimulate staff to act consistently and decisively. It can trigger innovative thinking and a sense of teamwork. In economic downturns, it has the power to bring an organization together and focus all effort in a single direction. While having a Purpose is important to all companies, it is invaluable to those that suffer from complacency or financial shortcomings, enabling top management to rally the organization's staff around and clarify the company's vision and overcome lack of trust from previous years of unfulfilled promises and staff cuts.
From an HR perspective, it has been found to increase employee loyalty and reduce turnover, build employee trust and raise levels of engagement and job performance, and support empowerment and learning opportunities for managers and their direct reports.
When a company has a Purpose and that Purpose is shared, employees become more committed and loyal. They work hard to make the plans set to achieve that Purpose a reality, thereby closing a serious gap between strategies and execution that existed in past years.
A strategy-execution gap is serious business. According to one study, nearly half of the leaders surveyed (49%) admitted to a gap between strategy and execution. Worse, that same study found that 64% of the leaders interviewed lacked confidence that the gap could be closed. I believe that purpose can help close that gap. I contend that a key reason for the gap is confusion, and a clearly communicated Purpose can put an end to the confusion. Purpose can serve to motivate and direct staff to make the strategies happen and put an end to the strategy-execution gap. Purpose achieves successful strategic execution by making clear to all in the organization where it is going and then, via strategies built around that goal, aligning resources deliberately and consciously to get there.
In essence, there are three key factors important to a company's success:
1. Determination of Purpose or corporate vision: why you are in business
2. Strategic plans: how you are going to achieve that purpose
3. Corporate behaviors: how are you going to operate (corporate values and policies and procedures, including people management) to achieve strategic plans and thereby achieve Purpose
Ideally, HR executives should be a part of all three steps. They should be members of the top management team that determines the company's Purpose, analyzing its past and brainstorming opportunities in the future, as well as considering the problems of the present. They should meet with other members of the top team to better understand corporate moral ideas and values, move on to a study of the company's history, then be a part of the discussion with team leaders about their view of a Purpose, then together take a creative leap to the Purpose, and finally tests that Purpose through metrics and models. Finally, they should participate in corporate strategic planning to ensure that the final corporate strategies will deliver both the Purpose—that is, its goal or the shared recognition of the reason why the company exists—and profits.
Consider Southwest Airlines. Asked their company's business, the organization's leaders would not describe themselves as being in the airline business. That would be something that narrows the relationship between their organization and their customers as a commercial transaction. It wouldn't allow either the top management or the workforce to consider the all-important role of the campaigns excellent standards—which is an important factor in the case of Southwest Airlines.
Jim Parker, former CEO of Southwest Airlines, recently wrote a book about his time in the position. Entitled Do the Right Thing, it notes how the company always wanted to remember why (think Purpose) it flew airplanes and that it was its customers who rewarded the organization for the high level of customer service. At the same time that Parker writes about the many physical things that Southwest Airlines did, he attributes the airlines success to its "soul."
As Parker mentions in his book, the key to Southwest Airlines is its people. "They are dedicated. They are spirited. They understand the purpose of the company and believe in it. They make flying fun for our customers, and they have fun themselves."
In an interview in MWorld, a publication of the American Management Association, Douglas Conant, president and chief executive officer of Campbell Soup Company, talked about his company's Purpose. "It's hard to get people to think beyond the myriad tasks they are responsible for on a daily basis," he said. "We know that we are an economic enterprise, and we exist to create value for shareowners. But to do that, we can't simply focus on the marketplace. We can't expect to be sustainably good in the marketplace if we don't have a superior employment experience in the workplace." This thinking prompted Conant and his top team to create the Campbell Success Model. It reads: "Maximize shareowner value by both delivering superior business performance (Win in the Marketplace") and delivering superior employment experience (Win in the Workplace)."
Conant continued, "When you translate strategies into reality, it's all about execution. But execution depends on a sound corporate culture. This is why creating a high performance culture was mission-critical in reinvigorating Campbell…," said Conant referring to the state of the company when he joined it six years before. The 160-year-old organization had grown complacent and its whole consumer proposition was suffering.
Significant change was needed, and Conant told the reporters that the establishment of a higher purpose and the winning of the understanding of the organization's employees enabled him to undertake the significant heroic transformation of the business. Conant said, "Employees had heard a lot of rhetoric about how the company had to do better, but nothing had happened over the last four years except the person to the left and, maybe, to the right of them, had lost their jobs."
The company's transformation didn't occur overnight, but today success can be measured not only on the P&L sheets but also in the behaviors designed to engage employees. For instance, to measure success in attracting and retaining multicultural talent, Campbell has created a diversity scorecard that helps it benchmark its annual program, just as an ongoing engagement survey from the first days Conant came to the organization measures employee engagement and commitment to the organization.
From one of the lowest engagement scores among the Fortune 1000 firms surveyed by the Gallup Organization, Campbell now can boast of having ever-increasing engagement numbers and levels of employee trust and productivity. In 2003, Campbell's overall employment engagement as measured by Gallup was 2:1, meaning for every two actively engaged employees there was one actively disengaged employee. In 2007, that number has risen to 9:1. Among its top managements, Campbell's 2007 engagement scores are 35:1, up from 8:1 in 2003. For this and other reasons, Campbell was recently awarded the Gallup Great Workplace Award, which recognizes the most engaged and productive companies in the world.
HR executives and managers are asked to determine learning opportunities for managers and their direct reports as the companies with a clear sense of their Purpose benefit from their work performance. The learning may take the form of participation in public seminars, on-the-job training, or corporate universities that provide training targeted to the strategies geared to the companies' Purpose. HR Departments find themselves responsible for seeing that their company's people are able to grow with their company.
If you'd like this entire article, you can download it for free from my website.
To be published in HR Management today in 2008