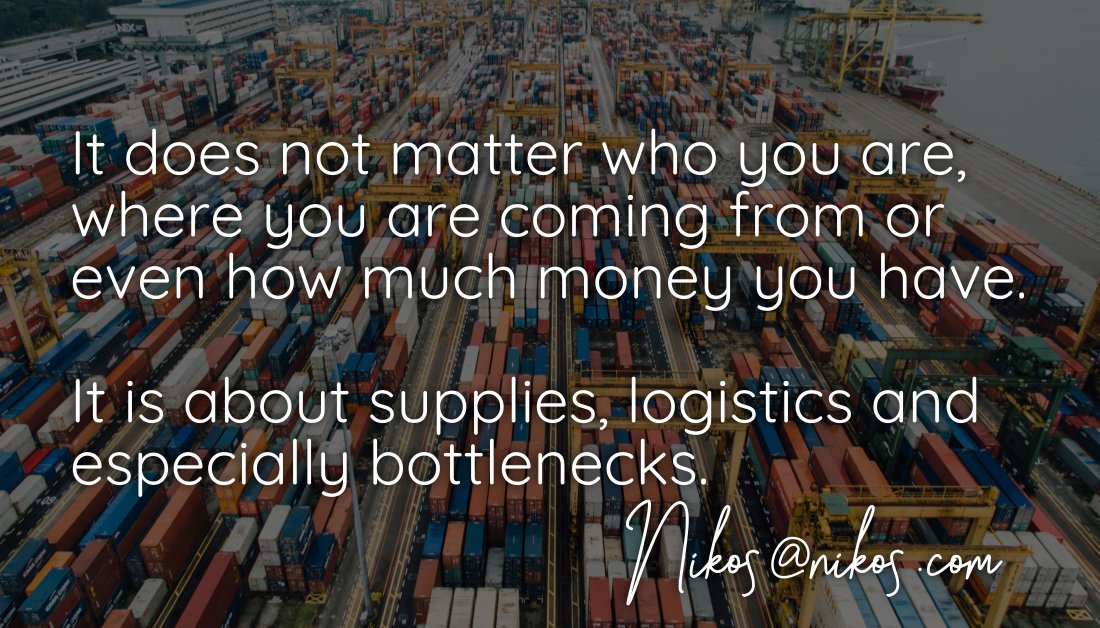 Testimonials
by Editor | June 13, 2008
Testimonials
"Nikos is a world-class thinker. In this book he reinvents leadership and shows what great companies have in common."
—Jacob Rothschild

"Across a broad array of industries and businesses, Nikos Mourkogiannis has made a substantial impact; he has an inquisitive mind with exceptional mental agility. He has turned many companies, in loss-making circumstances, into winners in this field. In Purpose he reveals many of the processes that have brought his clients success."
—Sir Jackie Stewart
"Mourkogiannis reinvents strategy by anchoring it to purpose. Strategy that has no purpose is merely tactics; true transformation of an organization depends upon the principles described in Mourkogiannis's book."
—Dr Reto Francioni, CEO, Deutsche Börse
"At a time when the public holds business in such low esteem, Purpose shows leaders how to restore confidence and make money at the same time. Nikos Mourkogiannis' message is informed, interesting, inspiring and much-needed worldwide."
—Rosabeth Moss Kanter, Harvard Business School Professor and author of Confidence: How Winning Streaks and Losing Streaks Begin and End
"Nikos is the genuine Philosopher Consultant – with him you gain completely new insights." —Sir John Parker, Chairman of P&O and Chairman of National Grid.
"Nikos Mourkogiannis has written an outstanding and very readable book describing the qualities of leadership that are essential to create great companies and keep them great. It is important reading for all entrepreneurs and business executives and those who would like to be."
—Martin Lipton, Partner of Wachtell, Lipton, Rosen & Katz
"Nikos has it right, the organizations with a moral purpose are the long term winners because they are motivated by something more powerful than money."
—Chris Hohn, Chairman of The Children's Investment Fund
"Purpose is timely. Dialogue today is dominated – no drowned – by the language of economics. Mourkogiannis gives us an elegant new language. Most important, at this time when the credibility of American CEOs has been drowned by greed, here is a road map for future leaders in whose wisdom the fate of the world rests. The notes and bibliography alone are worth a read – buy this book!"
—Robert A.G. Monks, co-author with Nell Minow of Corporate Governance
"Building on vast experience, Nikos analyzes what drives action and adds a new dimension to leadership – a truly inspirational piece of work"
—Thomas Thune Andersen, CEO Maersk Oil, Partner A.P. Moller Maersk.
"Inspiring a large global organization with a common purpose whilst respecting its diversity is high on the agenda of top management. Nikos Mourkogiannis' Purpose sheds light on the importance and practice of defining and embedding a sense of purpose in an organization and thereby, of aligning the interests of its strategic stakeholders. I recommend the reading of this outstanding book."
—Dr Josef Ackermann, CEO Deutsche Bank
"An overriding sense of purpose is hard to achieve, and hard to change once achieved, but potentially transformational in its implications – as Nikos Mourkogiannis's book so persuasively demonstrates."
—Professor Pankaj Ghemawat, Harvard Business School
"Nikos has artfully uncovered the essence of greatness in all great companies with the concept of purpose. Most importantly, he has brought this critical concept to life in a most powerful and approachable fashion."
—Douglas R. Conant, President and CEO, Campbell Soup Company
"Nikos Mourkogiannis' book brings us back to the central strategic question – the quality of purpose – and grounds it in an exciting analysis of great companies that performed well across the decades. Moral values and social purpose are rediscovered playing a vital role."
—Professor Joseph L. Bower, Harvard Business School
"Nikos can make things happen, because he really knows how business works."
—Professor Dr. Wolfgang Reitzle, CEO, Linde AG

"Through his vast global business experience, Nikos Mourkogiannis offers fascinating stories and insights on the role of purpose in business success. This book will inspire CEOs, aspiring CEOs, and students of business everywhere."
—Donald T. Phillips, author, Lincoln On Leadership and On The Wing of Speed
"Nikos glides beautifully on the razor's edge of where we are in the current reality of the business world today. Purpose is the future practice that is here now. You will find insight that will help you become more aware and centered on the realities of practicing in today's global business environment."
—Louis Carter, President and CEO, Best Practice Institute
"Companies that want a company to last should build them on ideas that have lasted." Nikos Mourkogiannis makes a powerful argument for purpose and its role. So many of us engage the head, but so few really engage the heart and the moral convictions of our people. Who doesn't want this in their work? I think this thesis is as important for leaders as anything we do.—Bracken Darrell, President, Braun
"Nikos describes the importance of "purpose" in corporate life in compellingly persuasive terms. Companies with firm purpose have both self respect and command respect from outside and are far and away the best placed to generate and leverage the benefits of globalization. Beautifully written and required reading…."
—Sir David Walker, Senior Adviser, Morgan Stanley International Ltd

"For the pharma industry purpose is central. Mourkogiannis makes clear how we can use this purpose to draw on the passion of our people to save and improve lives."
—Daniel Vasella, M.D., Chairman and CEO, Novartis AG
"Nikos Mourkogiannis has provided incumbent and aspiring leaders with the needed counterbalance to Bossidy's Execution. Execution, absent Purpose, can drive once great enterprises off the cliff and once great armies into chaos and destruction. This book reminds leaders of the importance of taking stock of the legacy which has made great businesses great, while renewing the values and character required to flourish for a new era."
—Dr Jeffrey A Sonnenfeld, Lester Crown Professor in the Practice of Management and Senior Associate Dean for Executive Programs, Yale School of Management

"This book makes you think and think again. It deals with the most fundamental issue of combining success and acceptance. And there is no way to avoid this debate. A must read."
—Ben Verwaayen, Chief Executive Officer, BT
"Books on business usually arouse very little interest. This one is different and is a book for business in our time. I urge all business leaders from companies of any size to read this and more to the point, take its messages on board, for themselves and their colleagues"
—Sir Colin Chandler, Chairman, easyJet plc
"What a rich and enjoyable book! Mourkogiannis' ability to explain with great clarity the pre-eminence and enduring nature of purpose is remarkably inspiring in itself."
—Michel Accad, Division head, Middle East & North Africa, Citibank
"Purpose is the missing piece in the corporate jigsaw of success, often overlooked by companies big and small and their employees. Nikos Mourkogiannis provides a compelling and gripping account of why this is so important, so impactful and so inspiring. This book made me stop and reconsider my organisation and I am sure it will do this same with many other CEOs." —Euan Sutherland, CEO A.S. Watson UK
"A very insightful book which goes to the core of institutions' true identities and what they stand for. We need more of Nikos Mourkogiannis's initiatives which give thorough analyses yet offer truly enjoyable reading". —Mr Abdel Hamid Shoman, Chairman and Chief Executive Officer, Arab Bank plc
"Nikos makes an excellent link between Purpose – the ultimate destination for yourself and your organisation – and effective leadership. This will offer a lot to business leaders including the leaders of the shipping industry". —Captain Panagiotis Tsakos, Chairman of the Tsakos Group, Chairman of Lloyd's Register's Hellenic Advisory Committee.
"I loved this book! I hope it is a best seller. It deserves to be. It is far better than 99% of the business books that become best sellers."
—John P Mackey, Chairman of the Board and Chief Executive Officer, Whole Foods Market Inc.
"This is a well-written, engaging, practical book describing the pivotal need for the understanding and sharing of Purpose, if the leader is to achieve optimal performance from the organisation. The bibliography and the references to philosophy are in themselves good reasons to buy this book". —Dr Neville Bain, Chairman, Institute of Directors