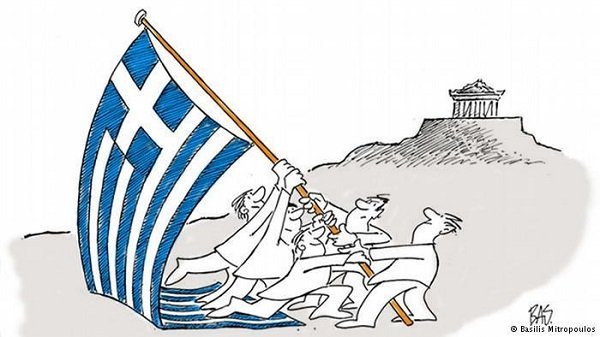 Η Ελλαδα δεν εχει οικονομικο προβλημα αλλα νομικo! (Greece doesn't have an economic problem but a legal one!)
by Nikos Mourkogiannis
December 13, 2021
Γράφω από το 1972 ότι η Ελλάδα δεν έχει οικονομικό πρόβλημα αλλά νομικό!

Πολλοί μου έχουν ζητήσει να το εξηγήσω. Ιδού λοιπόν πως μπορώ να το εκφράσω διαφορετικά: Οι Έλληνες σταματούν οι ίδιοι την ανάπτυξη, που τόσο λένε ότι επιθυμούν, με μια καθημερινή υπερπαραγωγή νόμων, προεδρικών διαταγμάτων, υπουργικών αποφάσεων, διευκρινιστικών εγκυκλίων, πράξεων νομοθετικού περιεχομένου...

Δεν υπάρχει άλλο κράτος στο οποίο γίνεται αυτό. Εύχομαι να δούμε το πρόβλημα κατάματα το 2022. Για να μπορούν και τα παιδιά μας να λένε Χρόνια Πολλά στην Ελλάδα.



I have been arguing since 1972 that Greece does not really have an economic problem, but it does have a serious legal problem: the overproduction of laws and regulations is the mortal enemy of its economy. On the verge of 2022, I would like to wish Greece to stop undermining itself so systematically.